If you are a sucker when it comes to texting, then you need to upgrade your texting skills for your partner and find a great way to learn How to text your crush without being boring.
Texting is one of the conventional means of communication these days. It is one of the life-saving ways to communicate with your partner.
If you are a little shy and planning to date someone new, texting is definitely for you.
Are you one of the dry texters? Do you want to upgrade your texting skills and want your partner to fall in love with your texts?
Then you have reached the appropriate page.
We have sorted out some habits which will make your partner fall in love with you based on your communication skills. If you are new to dating and don't know what to type when it comes to texts, then your partner won't like to talk to you.
It makes them avoid talking to you as you indulge in dull conversations. If they don't feel a spark in your communications, they will inevitably stop dating you.
Excitement is one of the ultimate keys to getting someone involved with you in a relationship.
Do you still remember when you saw your crush at school or college, and you got butterflies? Then you should be the same, and this time you need to make your crush feel the same.
The feeling of excitement should be such that he feels attracted to you and wants to indulge in the conversation again. If you make him think awe-inspired by your conversations and he feels excited, then surely, he won't stay away from you for a more extended period.
How to text your crush without being boring?
Have a look at the tips for being exciting text conversation starters without giving dull vibes to your partner.
You might be a joyful person in your life, but if you suck at texting your crush compelling messages, your partner might not feel excited about you.
He might leave you for someone if he feels that the spark is missing. So, no one wants to hold onto an annoying person. Therefore, you must grab on some skills to become an exciting texter so that he falls for you!
How to flirt with a Girl by Text messages (7 Great examples)
Avoid giving a one-word response
If you reply to him with "ok" in response to a delightful conversation started by him, then you are pissing him off. It is, therefore, essential to avoid single-word reactions.
These words don't allow the person to indulge with you in spectacular conversations. It seems like you are busy, or you are not interested in continuing with the discussion.
If you are in love with him, dig deeper and know all about his likes, dislikes, friends, family, and more. It allows you to get involved with your partner, and you get to know much about him. It feels like you are interested in communicating with him.
Avoid asking typical questions
You must have heard old couples asking their partners the same questions like what are you doing or how are you? But these seem like oldie questions.
Start a conversation by being unique and coming up with interesting questions. You'll surely grab his attention if you ask some unique questions.
Avoid asking these formal questions if you want your partner to indulge in an exciting conversation.
Start a conversation with confident
You don't need to have a special event to start a conversation with your crush; you can ask him about the new movie that has been released recently. Ask a question like, have you watched this movie? Did you like it?
If he takes an interest in the conversation, you can tell him about your favorite character in the movie or a favorite scene. If he has the same interests, it will be a good start to make this conversation long.
You do not need to get nervous before starting a conversation with him. Stay confident and always with a different topic when you send him first. If he does not take an interest in a conversation, change the topic.
Dig deeper and start with a real conversation that makes him feel like you are interested in him. Talk about things your partner is passionate about, and surely, you'll be his favorite.
Avoid texting back late
If you take the time to reply to your partner, then he might assume that you are busy and not interested in him. It might hurt your partner's feelings, and he might feel like you are flirting with him.
Text back as soon as you receive his message to make him feel special. If you are in love with him, you will not let him wait for your messages because when you are interested in someone, you want to share your moment with him.
Try showing your personality
You must show your personality to him with your texts. Try telling those jokes, funny incidents, and your whereabouts so that he knows about your interests. It makes you seem less boring and allows your partner to like you more for being who you are.
Use emojis to make the conversation beautiful
If you want to add colors and make your texts look appealing, start a conversation with emojis.
You can add some charm to your simple questions with a cute little emoji. It made you feel interested in and invested in your crush.
Try texting first
Don't make him a text first always, as it seems like you are playing classical, and you are hard to get. However, this behavior doesn't work now, as it feels like you are not interested, and you are a dry texter.
It's better to text first. You can also wait for his messages to know about his feelings.
Don't forget to ask for the opinion
The best conversation is when the other person asks for your opinion, so keep it in mind and give value to his opinion. If you realize him, you do care about his opinion; he will definitely love talking to you.
Focus more on his words, and don't forget to make him realize that he is special.
Make your conversation fun
How text your crush? If you are going to text your crush because you were getting boring, don't let him know this and act like you are missing him.
Focus on positivity and sow the good side of your personality rather than telling him your negative part. Use appropriate words and try to adopt the same cute texting style of your partner.
Text Chemistry Is The Solution!
If you don't know how to have an interesting conversation with your partner, you can get help from text chemistry. An interesting text can make your crush fall in love with you.
Text chemistry has multiple happy stories that will motivate you to have a conversation with your crush and make him fall for you.
Show some interest in his personal life. Try taking care of your crush and show some honor. It will surely make him fall for you, and he will incline towards you. Avoid talking about your personality and your interest only so that you don't seem boring.
Send a purposeful text
Avoid sending texts if you are bored because you'll make him dull as well. Try texting your partner with a purpose so that you make him feel interested. Send a message with a questing initially, which will get you started in an exciting conversation.
Add GIFs
Are you feeling low and want to spice up your conversation?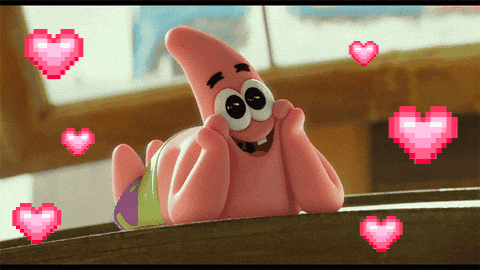 Then choose GIFs as text conversation starters, and you'll surely get a fantastic reaction. Download GIF keyboards, and we assure you that you won't be one of the dry texters from now onwards.
Invest time and energy in your conversation
If you like someone, you take out time for him. When you are involved in other things and don't invest energy and time in your conversations, you might seem boring.
Your partner will surely pick up the fact that you are not present mentally, and you are just sending texts without any love.
Show some enthusiasm when you talk to him. If you are somehow busy and unable to message back, do send him a message and tell him about your availability. And always get connected once you get free from work.
Try being flirty
If you feel boring at times, try being flirty and learn how to flirt over a text message with your partner, and make sure you'll get into an exciting conversation. Throw some flirty comments casually, and surely, you'll spice up your relationship. Your partner will love to stick around you and learn how to flirt over a text message.
Try figuring out your texter style
If your partner seems funny in conversation, you can also figure out what you have missed in your conversations. Check out how other people are engaging with their partners.
It allows you to be an exciting texter and help you build a strong relationship with your partner.
Talk about unusual things
You can choose a romantic movie, go for a coffee or choose a quiet place where you can enjoy each other's company. Before selecting a site, you must know about your crush's interests, whether he likes a quiet place or a crowded one like going to a musical show, pubs, or dancing places.
Try asking your partner about things you are unaware of. Be honest with him so that he gets a chance to explain to you the entire situation as knowing each other is important to developing a strong relationship.
Get into a healthy discussion with your partner, share your experience, and ask him about his experience. It will let you know more about him.
Share wonderful memories
Talk about the beautiful and awe-inspiring memories that you both shared. It makes you and your partner fall in love again. Reminisce about your past, and inevitably, you'll end up planning a date at some romantic place.
Surprise your crush with a meetup plan
Surprises are the major part of a relationship. Choose a place that your partner loves the most. Talk about his favorite places on chat and try to dig deeper into his interests.
Once you get to know about his favorite places, make a reservation and enjoy some quality time.
Conclusion
Try choosing these simple tweaks to start your exciting conversation with him. These techniques make you an engaging, enthusiastic texter. If you are an old-school person, try adopting new ways of life where you need to choose the social means of communication. Try changing with time and upgrade your style of communication.
Nobody loves boring conversations. We hope you'll follow these tips, and surely, they will help you spice up your relationship.
You can get help from text chemistry to send beautiful messages. If you are in love for the first time and don't know how to make your crush crazy about you, get immediate help from text chemistry as these texts will enable you to start your relationship with him.
You might also like